Welcome to Cabinet Studio, your professional kitchen and bath designers
Cabinet Studio has helped numerous clients design unique kitchen and bath spaces for more than 25 years. We are a company that is highly driven by design, personalization, and service. Our wide variety of cabinetry lines, styles, and finish options offer our clients nearly endless possibilities. We create solutions for new builds, renovations, or additions to preexisting spaces. We look forward to helping you plan your own unique space.
Tim Nichols, President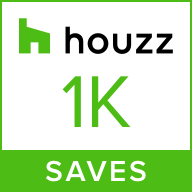 Houzz is the Internet's largest database of design and decorating ideas. It's the online version of cutting pages out of magazines and stuffing them in a folder - but much easier to search, save, and share.